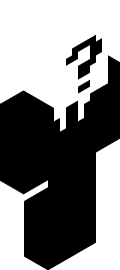 Top Donator
Your name and skin can be here!
Vanilla RIP
Thank you for visiting our website! We hope that you have a wonderful time reviewing our resources.
---
1.19.2 Update
October 10th, 2022

Yes, yes. It's been overdue and the server has been inactive for a long time. However, we're here now!
I've been working on other projects and work-related activities, so I do apologize for the wait to those wanting to still enjoy Vanilla RIP.
In any case, let's jump right into the quick changelog for this update:
Doubled the world's size to 200,000 blocks wide 
Updated all plugins to 1.19 compatibility
Created a backup for the 1.18.2 world, which is still remaining  in-game
Besides that, there won't be too many changes later on. Although, I may do rebranding or spice up the server's theme. Hope you all have a wonderful day.
---
Announcement #7: Backend
March 25th, 2022

The community is growing a bunch! I'm so happy to see that, and hopefully we continuing increasing the playerbase.
If the server keeps increasing in players, then expect interesting changes. Anyway, here's the list of changes for this update:
Optimized anticheat 
Increased mob spawn rate
Increased Overworld size to 100,000
Increased Nether size to 12.5k by 12.5k
Added CoreProtect and minor backend protective plugins
Updated 90% plugins to their latest compatible versions
There are plans for more donor features, specifically for the Subscription option. It isn't free to host this server and its website, especially when it'll be for years to come. Anything helps! However, if you don't want to spend money but still want to support the server- vote on the sites here: https://mc.vanilla.rip/vote
Otherwise, invite your friends and anyone else you think would enjoy the server.
---
1.18.2 Update
March 5th, 2022

What a great way to start the month, a brand new update! The server is now using the latest version of Minecraft. All players can still use 1.18 or 1.18.1 to join the server though. A test environment was needed for this process, because certain plugins are not fully tested on the newest version.
Hopefully, nothing breaks. Anyway...here's what got changed:
Hosted game version from 1.18.1 to 1.18.2
Enabled bedrock breaking (vanilla exploit)
Fixed mob grinder bug 
Changed anti-xray for performance and effectiveness 
Updated most plugins to the newer game version
Not much was changed, but still major because of the version switch. Let the owner or Support know if you find any bugs or issues with these changes.
---
Announcement #6: Backend
February 5th, 2022

The past days have been busy for me, but nonetheless got work done on the server. I'm happy to see the playerbase slowly grow. We even got two subscribers for the server!!! It's going to be an amazing year for the server with constant updates and patches.
Here's the changes made to the server, mainly backend features:
Updated the anticheat system
Changed join/leave/welcome messages in-chat
Fixed death messages
Tweaked Playertime usernames
Added missed commands for ranks
Patched a flight bug and anticheat false positives
There wasn't too much for this announcement, but enough to post about it. We also added a new channel called, #suggestions, in our Discord, go check it out.
---
Announcement #5: Features
January 26th, 2022

The release of the server was awesome! I've got to meet some of you and saw many others join. The whole Content department from Apex Hosting joined to check it out! Vanilla RIP got a minor sponsorship from a good coworker on a voting site, so that should help with community growth. I'm excited to see where the server goes from here.
As for the changes, they are mainly features with some backend stuff:
Added custom death messages
Fixed vote notifications
Decreased sleeping percentage to 25% of the current players in-game
Updated join and leave messages
Added a new voting site (be sure to check it out)
Added a server banner, finally!
Regular updates, patches, and announcements will be continuing. I'm always looking for things to add, fix, or remove to enhance the gameplay. Special thanks to Tim for making the banner.

---
Grand Opening Event
January 25th, 2022

This day marks the first time Vanilla RIP is open to the public! Everyone is welcomed to join and start building a world together...or destroy it. The server will be around for a long time, most likely years. Every player interacting with the world adds to the history of Vanilla RIP. Make sure to use "/help" for in-game information or go here. We would also appreciate players voting for the server to help build the community. Once you join the server, please use the "/vote" command to start that process.

We look forward to seeing everyone!
---
Announcement #4: Backend
January 24th, 2022
Final touches for background features, fixes, and functions to improve the server's appearance and performance.
Down below are the changes:
Pre-generated the Nether to its entire border
Increased the spawn radius to 2000 blocks
Updated Overworld's pre-generation
Added and fixed User commands
Implemented an auto broadcasting system
Improved chat & command format
Fixed nicknames for Sponsor
Disabled Multicraft commands
In the future, there will be more backend changes but should be ready for release right now!
---
Announcement #3: Features & Backend
January 22nd, 2022
Making good progress for the finishing touches on the server! It took around 4 to 5 hours to complete.
Here are the new changes:
Added better per vote and one-time rewards
Fixed a problematic voting site
Added a voting page for the website
Implemented a new Sponsor feature to protect chests
Added a tutorial for chest protection, which you can find here
Pre-generated 24% of the entire world
Updated server and Discord rules
Implemented a chat filter and protection system
Formatted all chat and commands
Implemented toggle commands for chat, private messaging, and @player mentions
Other minor changes in the backend to support new features/functions
That's all I have for you now, but be sure to report any bugs to the support email (when the server releases).
---
Announcement #2: Backend
January 21st, 2022
The server will now release on January 25th because it's so so close to be finished!
Here are some new changes for the server:
Added a voting system with minor rewards
Changed the entire website's design
Created server logos and other media
Added the /commands function to view all enabled commands in-game
Formatted more chat return messages
Updated the donation packages
Updated the Discord and server rules
Other minor changes in-game
Most of these changes are backend and features relating to the website or Discord server.
Expect another announcement before the release date.
---
Announcement #1: Features & Backend
January 19th, 2022
The server is almost ready for the grand opening on February 1st!
Here are some implemented features:
Rank system
1.18+ support
Chat format
Custom commands
Discord integration
Donation support
Domain connections
Custom EssentialsX plugin
Anticheat support
Increased world border
Optimized server settings
There are more minor changes such as on the website, Discord, and tweaks in-game.
More features will be implemented as we come closer to releasing the server.